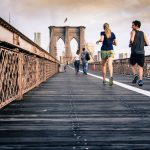 Our story
RiseVPT has been the child of our previous site, Rise Personal Training.  RsieVPT is not your usual fitness center or gym but we still provide quality health and fitness services to the entire RiseVPT tribe. We are a combination of live and virtual services that believes in functional strength, clean eating, and habit-forming values to help our clients make the permanent changes in their fitness journey.
RiseVPT was made possible by the outpouring of support by friends of Rise and their generous words which built the confidence in the founders to try something new.
We strive to be a leading-edge facilitator for fitness and healthy eating in the Boston area.  We will help busy people on their fitness journey by matching their plans with their abilities and experience. We pride ourselves on inspiring and encouraging our Rise Tribe to achieve their health and lifestyles goals and respond to their needs while building and maintaining their personal growth.
Small-group and team training packages are constantly available and provide excellent instruction, engagement, and values.
We provide busy moms with a short, meaningful workout they can use to stay healthy and have renewed energy.